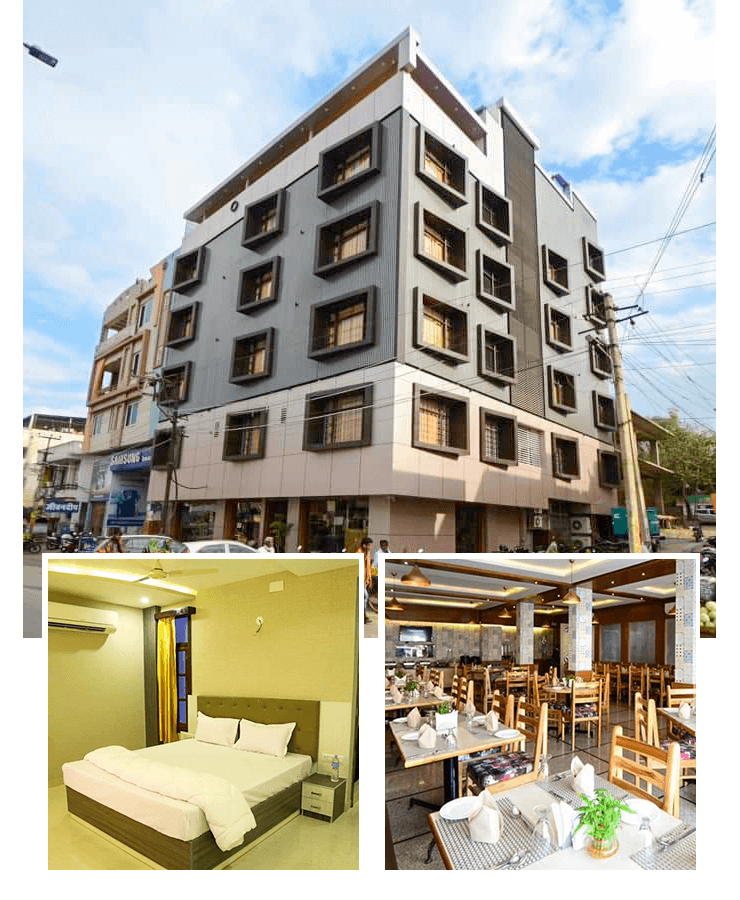 Welcome to
The Hotel Hill Vista
Rajasthan has its unique cultural and architectural hues with distinctiveness; whenever you visit this state, you will be immersed in its colours, rhythm and heritage. Udaipur is one of the vibrant cities of the state, located on the southern flank of Aravali hills, bejewelled with tranquil lakes and cultural vivacity. The city was once the capital of the Mewar dynasty, but unlike other cities, the surrounding is quiet. The Rajput-style palaces and forts form the landscape of the city, and many of them are turned into lavish international-quality hotels.
Soothe your tiredness
Apart from these opulent palace hotels, there are budget hotels in Udaipur with digitally smart rooms. Online hotel booking Udaipur is also available on our website. You can book it beforehand for assured accommodation and hospitality. The rooms are well decorated, keeping in mind the various needs of travellers. The regal look décor with other modern facilities will soothe your tiredness. All rooms are airy, and from the balcony, you can enjoy the majestic panorama of the city. In our hotels, all rooms are equipped with fast, secure Wi-Fi connections. After some rest, we can arrange transport so you can explore this regal town; one of the most visited destinations is the City Palace Complex grandeur of pavilions, corridors and courtyards.
RELAX AND ENJOY
Budget Hotel in Udaipur
"The hotel near Goverdhan Sagar Lake has free parking and a fully operating spa. Offering the best amenities and services for your business needs."
---

Affordable Room in Udaipur
---
Hotel Hill Vista is a digitally smart and budget-friendly hotel in Udaipur that offers a range of economic and smart rooms equipped with the latest technology. Our hotel rooms are designed with the needs of business travelers in mind, and they feature comfortable beddings, well-furnished assets, and best-in-class facilities. We ensure that our guests are completely indulged during their stay.
Choose from our Smart Rooms, Duo Rooms, and Solo Rooms, and look forward to a comfortable, hassle-free, and convenient stay experience in the city.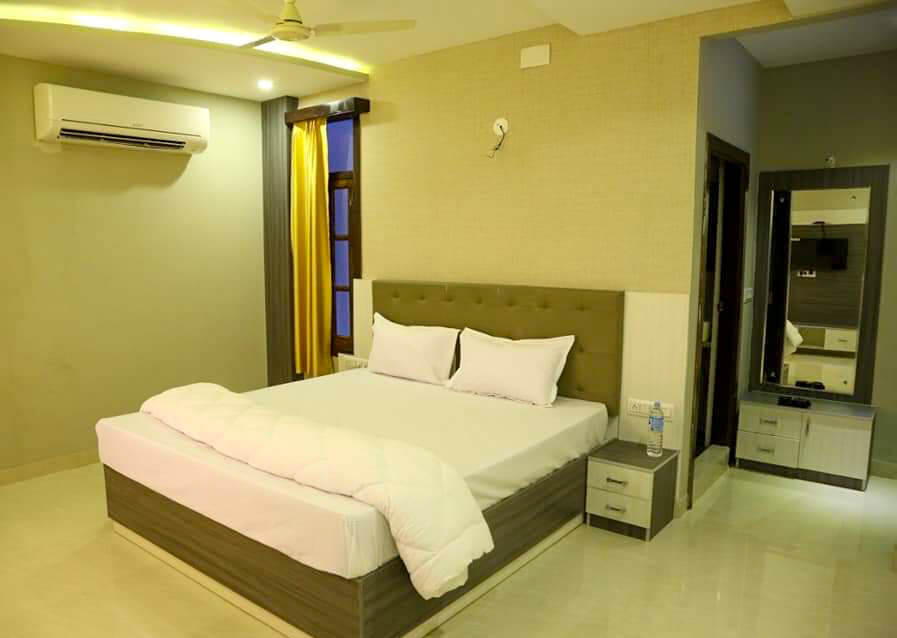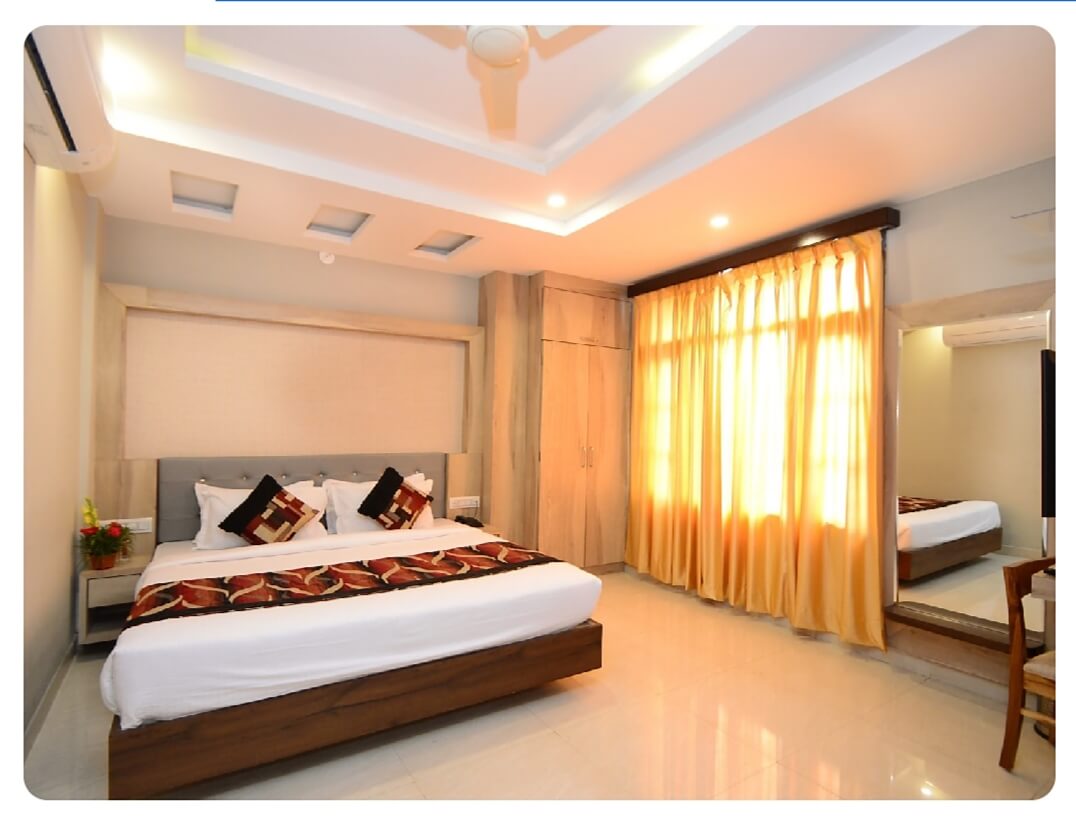 Business Hotel in Udaipur
Our Attractions
Book your stay at Hotel Hill Vista, Udaipur Rajasthan, for a convenient and budget friendly online hotel booking experience. Find the best deals for Business Hotel in Udaipur.
---

Best Deals Hotel in Udaipur
Hotel Amenities
Hotel Hill Vista is Udaipur's premier business
hotel, located near Goverdhan Sagar Lake
. We offer the best amenities and services for your business needs, including:
---

---

Flexible Check-In Check-Out On Request

High-speed internet connectivity

Well-laid bedding with down comforters

Smart connect to our best services

Business Spaces

In-Room Dining

Restaurant

ATM
Book today and look forward to a relaxing stay with us
---
---
Multi-Cuisine Vegan Restaurants
The hotel near Goverdhan Sagar Lake has free parking and a fully operating spa. This lake spreads around 3750 meters and 9 meters in depth and receives water from Lake Pichola. There are around thirty-two species of fish in this manmade lake. We provide affordable rooms in Udaipur in this region with multi-cuisine vegetarian restaurants. This solace restaurant is the perfect place for hangouts and to take pleasure in authentic Rajasthani thali. While enjoying the vivacious flavours, let the tranquil setting of the unspoiled lake calm your soul. The best business hotel in Udaipur is situated here; our chef prepares a classic local buffet consisting of delectable ethnic cuisines so your guests can enjoy those delicacies.

Over here, we provide the best deals hotels in Udaipur. The hotels are situated around Lake Pichola, the epicentre of the city, where you will find numerous café and malls. The Hotel for Family in Udaipur around Lake Pichola is often favoured by travellers as you can behold the breath-taking sunset from the balcony behind the Aravali hill. The hotel in Udaipur, Rajasthan, gives you the best value for money, comfort and service. When it comes to luxury, there is a plethora of options in Udaipur. Though the tariff differs significantly, the range could be from a few hundred to a few thousand dollars. The deluxe rooms in our hotels are elegantly decorated and comfortably furnished, coupled with modern amenities.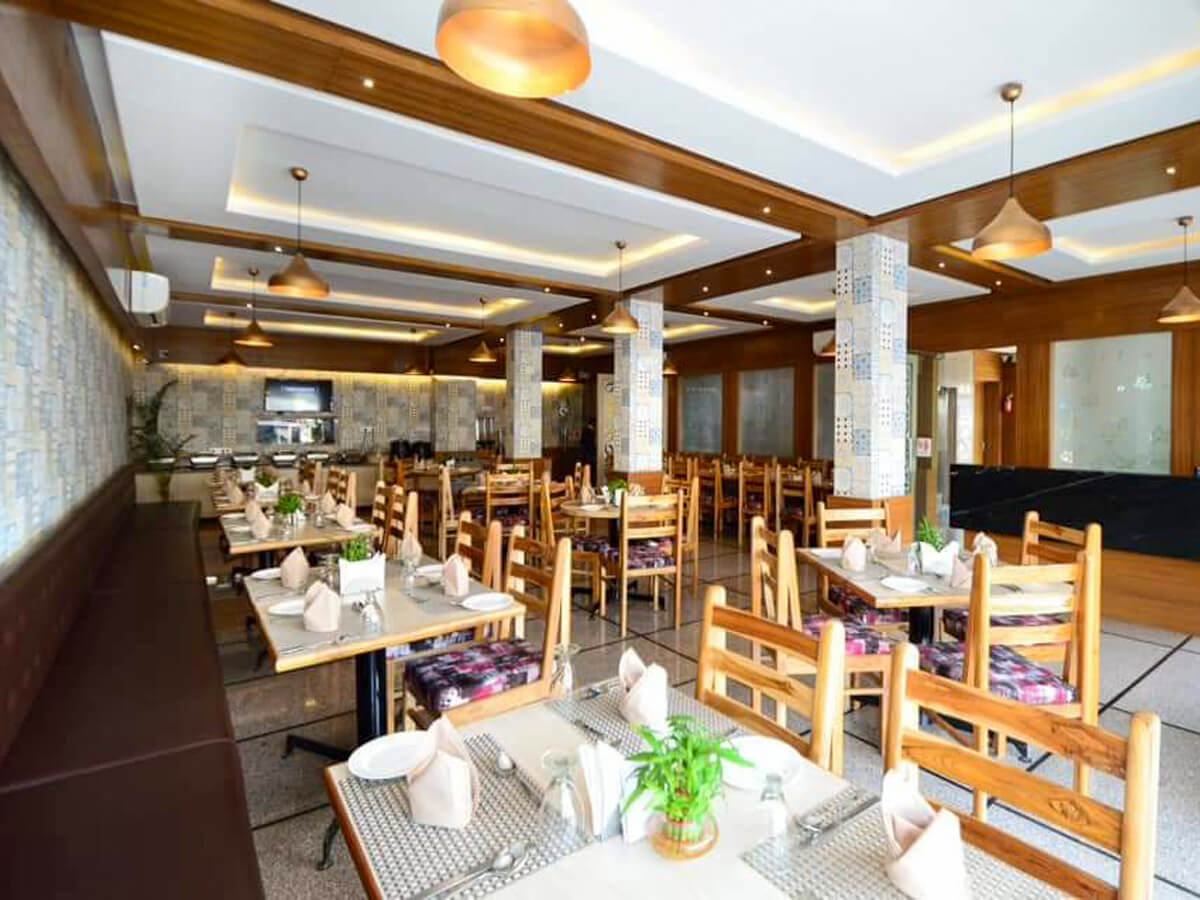 Dining
For the food lovers, our multi-cuisine vegetarian restaurant - Indies, is the perfect spot to hang out and taste authentic Rajasthani cuisine. Enjoy the blast of flavours in your mouth while you let the serene setting of the pristine lake soothe you from the inside. Experience our classic buffet spread which comprises of mouthwatering delicacies famous in the city.
Facilities
Hill Vista offers facilities which are designed keeping the requirements of our guests in mind. The 'Hub' is perfect for recreation and relaxation whereas the business lounge facilitates business travelers on short meetings, workstations, or e-commerce needs.